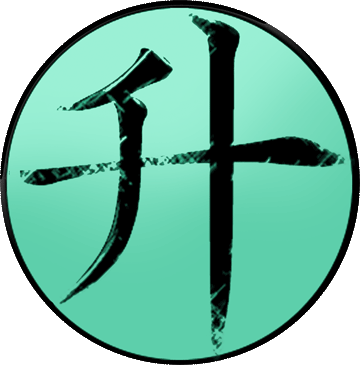 **At this time, I am NOT accepting new patients.**
Acupuncture and Traditional Chinese Medicine
2627 Burlington St, North Kansas City MO 64116
What is Traditional
Chinese Medicine?
Traditional Chinese Medicine (TCM) is a system of healing that has been in use around the world for over 2000 years. Practitioners are trained in many treatment modalities (the most common of which is acupuncture) that are used to diagnose and rebalance patterns of disharmony in the body that can lead to illness, pain, and emotional issues. Studies show TCM to be effective in treating a variety of conditions including:
Stress and anxiety

Depression

Chronic pain

Allergies

Digestive disorders

Menstrual pain and/or irregularity

PTSD

Asthma

Hypertension

Inflammation
​
In some places, TCM may be referred to as oriental medicine or eastern medicine.
​
To learn more about TCM and the training a practitioner receives, click here.
​
​
TCM is also a beneficial addition to the healthcare plan of those being treated for or recovering from:
Chemotherapy

Stroke

Addiction/Smoking Cessation

Injury

Infertility
For research and articles pertaining to the benefits of acupuncture for these conditions and many others, click here.
​
During your session, Alayna will conduct a thorough intake, asking about your lifestyle habits, digestion, emotions, energy levels, medical history, and sleep quality. This information will be considered along with pulse readings and a quick look at your tongue to allow Alayna to design a treatment plan tailor-made specifically for you. This plan may include acupuncture, herbal medicine, dietary and lifestyle recommendations, and any number of other modalities that a TCM practitioner is trained to use. For more information on the tools and techniques used by TCM practitioners, see below.
What is Chinese Medicine?
el·e·vate |verb| to lift up or make higher; to raise the spirits of
Acupuncture
​
The insertion of thin, stainless steel needles into specific points on the body. Needles are sterile, single use, and not much thicker than a strand of hair.
Herbal Medicine
Chinese Herbal Medicine has been in use for over 2000 years and uses natural substances such as plant parts, minerals, mushrooms, and shells to treat a variety of physical and emotional symptoms.
Cupping
​
The use of fire or suction cupping to promote Qi and Blood circulation, reduce pain, relax muscles and tendons, and promote relaxation. Popularized by Michael Phelps and other athletes in the 2016 Olympics.
Tui Na
Pronounced "Twee-nah". A form of massage that allows a practitioner to stimulate acupuncture points and channels without the use of needles while also helping to address musculoskeletal concerns. Also widely used in the treatment of pediatric patients.
Auricular Acupuncture
​
The placement of acupuncture needles into specific points on the ear, which can be used to treat the entire body. Commonly used in the treatment of PTSD and to help moderate physical and mental symptoms of patients overcoming addiction.
Electroacupuncture
​
The use of needles and electrical stimulation to promote healing and reduce pain. Also used to aid in post-stroke recovery and in the treatment of other neurological and sensory conditions.
Did you know? An acupuncturist goes to school for 3-4 years and
takes multiple national board exams before becoming licensed.
Minimum hours of coursework required for the Diplomat of Oriental Medicine degree
Minimum clinical hours required
Minimum hours of Acupuncture and Oriental Medicine theory courses required
Minimum hours of Biomedicine courses required (Including Anatomy, Biology, Physiology, Chemistry, Pharmacology, and Nutrition)
Alayna Prenger,

L.Ac, MSTCM
"Learning the principles and philosophies of Traditional Chinese Medicine has given me a sense of empowerment in regards to my own health, and I want to help foster that growth in others wishing to elevate their overall health and happiness. With the right support, our bodies are capable of great healing, and this medicine is incredible at tapping into the body's natural processes and encouraging balance throughout the entire system. "
Alayna graduated with her Master of Science in Acupuncture and Traditional Chinese Medicine from the Colorado School of Traditional Chinese Medicine in Denver. She is board certified through the National Certification Commission for Acupuncture and Oriental Medicine and is licensed in the state of Missouri. She is certified in Clean Needle Technique and is a member of the Acupuncture Association of Missouri.
​
Before entering the field of Chinese Medicine, Alayna received her Bachelor of Science in Psychology from St. Louis University and spent over 10 years working in early childhood development and special education in Missouri and Texas.
​
2627 Burlington St
Suites 4 and 6
North Kansas City MO 64116
​
Elevate is located in the Northtown Chiropractic Center. Ample parking is available in front of and behind the building, however the doors in the back of the building are closest to the office. Please note that the doors in the front of the building are locked when the chiropractic office is closed.
​
Visit @elevateacupuncturekc on Facebook and Instagram
to join the Elevate community and learn more about acupuncture and Chinese herbal medicine.
​
By appointment only
Monday – Wednesday 9AM – 6PM
Thursday 12:30PM- 7:30PM
Friday 10AM - 2PM
​
*At this time, I am not accepting new patients.*
​
(816) 533-5528
If you reach my voicemail during business hours, I am caring for a patient. Please leave a voicemail or send me a text and I will get in touch with you as quickly as possible.
​
Email me at elevateacupuncturekc@gmail.com